airbag rental for motorcycles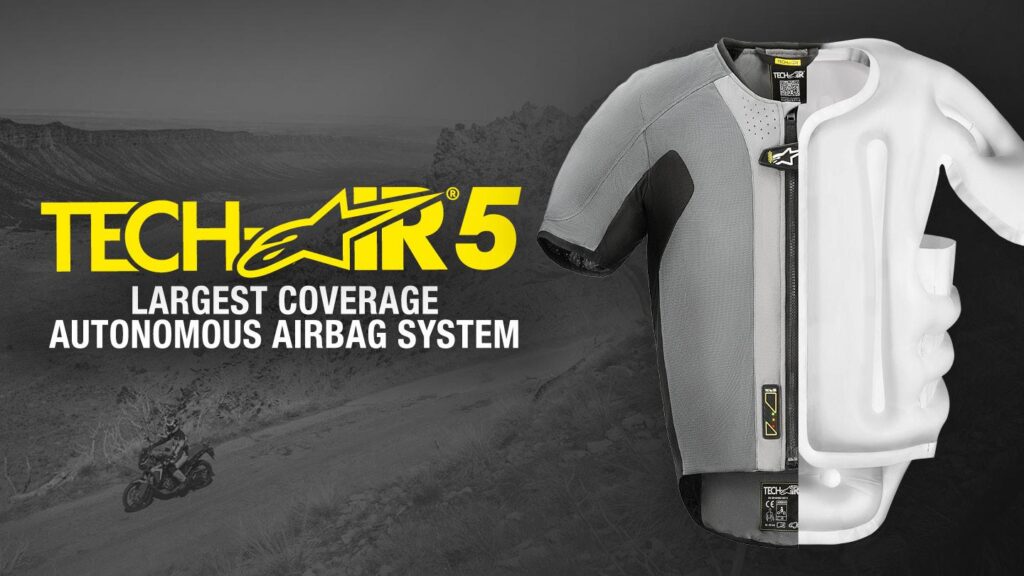 AIRBAG RENTAL SERVICE
Do you need to rent an airbag for a circuit or road trip? Here at AG10Moto we think about your safety, that is why we offer you the AIRBAG RENTAL SERVICE Ideal for those pilots who need an airbag but do not have one of their own.
We offer you an airbag in excellent conditions, 100% functional, with the AG10Moto guarantee.
We currently offer the Alpinestars TECH-AIR 5 airbag for rent, which is a system used for both, running on circuits and doing road trips.

ADVANTAGES OF THE ALPINESTARS TECH-AIR 5 AIRBAG
Alpinestars is a global leader when it comes to the development of rider protection systems, being one of the first brands to develop its own airbag technology.

One of its most successful models is the TECH-AIR 5, which is an autonomous airbag system totally independent of the garment.
Its lightweight, cordless design is the result of Alpinestars' over 15 years of experience in developing this type of accessories. Unlike the rest of airbag models, the TECH-AIR 5 can be used both on the ROAD and on the TRACK, thanks to a simple App that allows you to update its algorithm.
Another highlight of this airbag model is that it can be used under any jacket or suit that has enough space to place it. It is not limited to a specific brand, which means that it is compatible with different garments.
This airbag protects the chest, shoulders, ribs and the entire back. Said protection coverage is thanks to its TECH-AIR technology located at the back part, which includes gyroscopes and accelerometers to detect falls so that the system will inflate in milliseconds.
The Alpinestars TECH-AIR 5 system has a range of 25 hours with a 3-hour charge, making it one of the best options currently on the market.

HOW TO RENT A MOTORCYCLE AIRBAG?
At AG10Moto we offer rental plans for days or weeks, according to the needs of each rider.
GET IN TOUCH and tell us about your needs so we can send you a personalized proposal.

PLEASE, FILL OUT THE FORM AND WE WILL CONTACT YOU