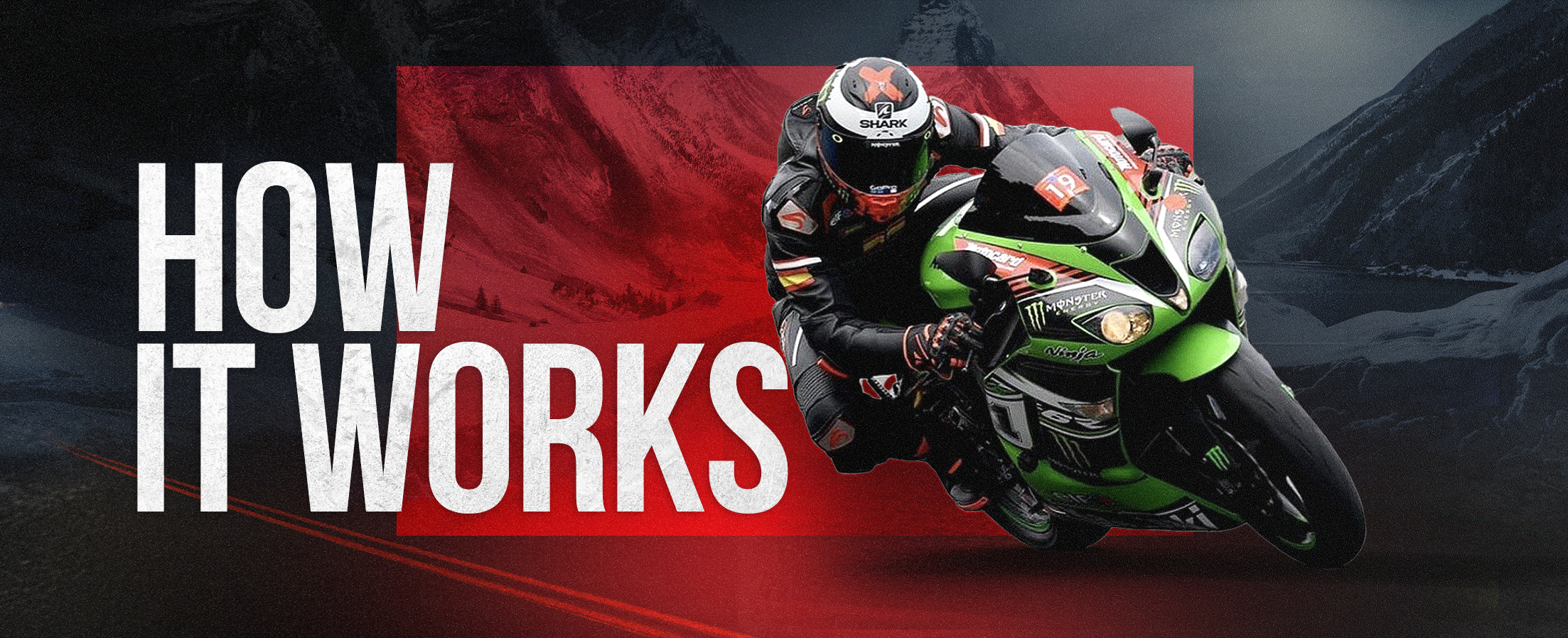 AG10Moto is a leading company in the production and design of custom made motorcycle riding equipment with a Perfect Fit Guarantee.

The entire purchase process is done in 4 very simple STEPS.

The first step consists of filling in the contact form. Once it is filled in, our Sales Department will get in contact with you to explain how we work, the design possibilities that you have and the solve any doubt that you might have.
Based on the information you give us, our design team will start preparing several design proposals that we will send you and keep updating according to your comments. We will also configure the equipment extras according to your requests.
Once we have the design confirmed, we will provide you with a form specifying all the measurements that we need. These measurements are very simple and easy to take. In case you have doubts, we will give you the option of finding a local tailor to take your measurements. Should the tailor charge you, we will discount it from the final price.
Once the design is chosen and the measurements are taken, we will proceed to the equipment production. Once it is finished, we will send it to you and you will be able to try it calmly. AG10Moto race suits, jackets and pants count on a perfect fit guarantee. If you therefore wish to make any size adjustments, this will be included in the price without additional costs.
In AG10MOTO, we offer you the possibility of sending our products to anywhere in the world.
Shipping costs vary depending on each country. You should therefore contact us so that we can confirm the shipping cost.